Landscaping Design
& Build Services
From master plans, to slight upgrades to your patio, Lucas Landscaping does it all. With an open mind towards design possibilities – we seek to compliment the surrounding environment. Give us your ideas. We invite you to contact us when you're ready to begin transforming your property. We listen.
We offer complete landscape designs, equipped with hardscapes, structures, water features, light features, or whatever else you might want in your outdoor space!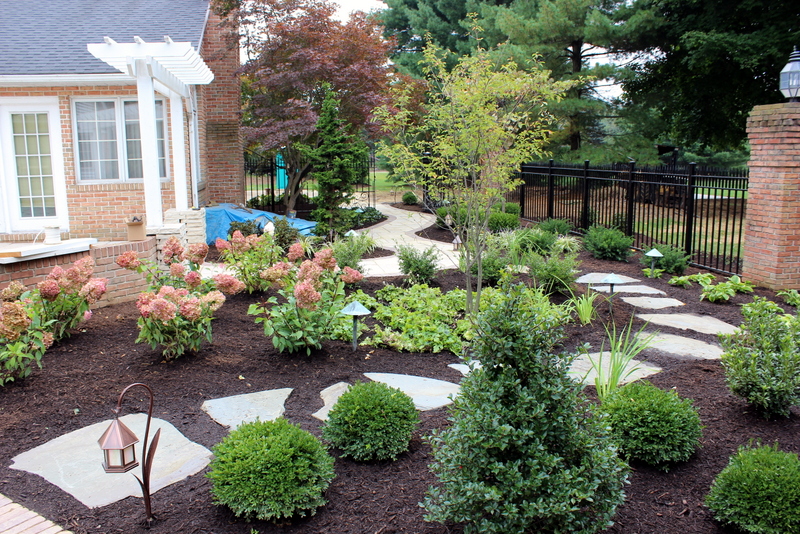 WALKWAYS · PATHS · PAVERS · STONE PATHS · STEPS
Lucas Landscaping can enhance the entrances to you home and landscape with well-designed steps & walkways. We can add a seat wall or retaining wall to your custom patio that will provide both function and form. Your custom deck creates the ultimate getaway for outdoor enjoyment, with railings and stairs to match any style from  contemporary to traditional.  No matter what you choose, your backyard will become an entertaining oasis that you and your family will enjoy for years to come.
Arbors · Fencing · Stone Walls · Pergolas
Your garden may be fenced for privacy, restricted entry, protection for your children and pets, or because a fence can bring beauty to your landscape, working in harmony with all its surroundings. Garden accents, such as custom arbors & pergolas, can frame a view, create a backdrop, form the structure of an outdoor space, or provide much needed shade on a hot day. Lucas Landscaping can provide you with a fence to fulfill your needs and desires aesthetically with style, add value to your home, and provide you years of pride and happiness.
Ponds · Waterfalls · Garden Bridges
Your landscape can be enhanced with a soothing water garden, with cascading water rushing over a falls, or softly trickling down a stream. Thinking about adding a small pond? Lucas Landscape has you covered with our beautiful and serene water feature installations.
Lucas Landscaping has over one hundred twenty acres of nursery stock raised to our critical quality standards. Our equipment, experience and technology allow us to transplant trees that others can't move.  Lucas Landscaping has many large trees to choose from.  We have various species of evergreen trees, flowering trees, and shade trees. Our golf greens are virtually maintenance-free; forget the hassle of mowing, fertilizing, and spraying.
View more projects in our project gallery for inspiration and to understand what true quality is, here at Lucas Landscaping!
Contact us today for more information on our services or for a consultation! We are happy to help you in any way you need!